Camp Gan Israel Simcha Monica is part of the largest network of Jewish camping in the world, with branches all over the United States, Canada, Europe, Asia, South Africa and Australia - literally spanning the globe. In the state of California alone there are over twenty Gan Israel camps, from Berkeley to the Mexican border.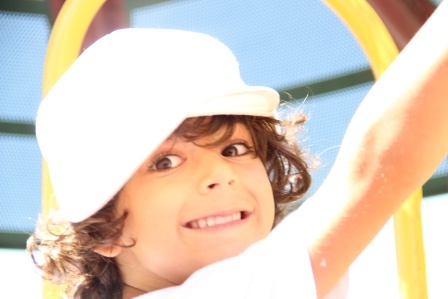 Camp Gan Israel Simcha Monica offers a program of sports, drama, trips and swimming, as well as arts & crafts that will expand the campers horizons. Camp education is geared to fit the varied campers' backgrounds, including Bar & Bat Mitzvah training. We maintain the motto of Gan Israel: Make a fun summer Jewish and a Jewish summer fun.
At Gan Israel the emphasis is on team spirit and Ahavas Yisroel (looking out for each other). Children are divided into groups by age and are guided by carefully chosen and experienced counselors. Every effort is made to encourage self-esteem, creativity and personal growth among campers.
Let your child see that living and exploring Judaism is exciting at Camp Gan Israel!